TICP Training Services
The Trauma Informed Care Project has a variety of workshops and curricula designed to equip youth work professionals in Oklahoma with the knowledge and skills needed to effectively serve youth in care.
Required Trainings
Contracted providers of B, C, D, D+, E, and E+ levels of congregate care are required to have staff complete both Managing Aggressive Behavior (MAB) and Systematic Training to Assist in the Recovery from Trauma (S.T.A.R.T) direct trainings. Find a training convenient for you.
Training of Trainers and Trainer Certification Courses
These workshops are designed to equip participants to become trainers of NRCYS curricula, including Managing Aggressive Behavior (MAB), the Systematic Training to Assist in the Recovery from Trauma (S.T.A.R.T.), and the Residential Child and Youth Care Professional (RCYCP) curriculum. Participants will first experience the direct trainings, after which they will have the opportunity to practice training segments of the workshops themselves and receive supportive feedback from their peers.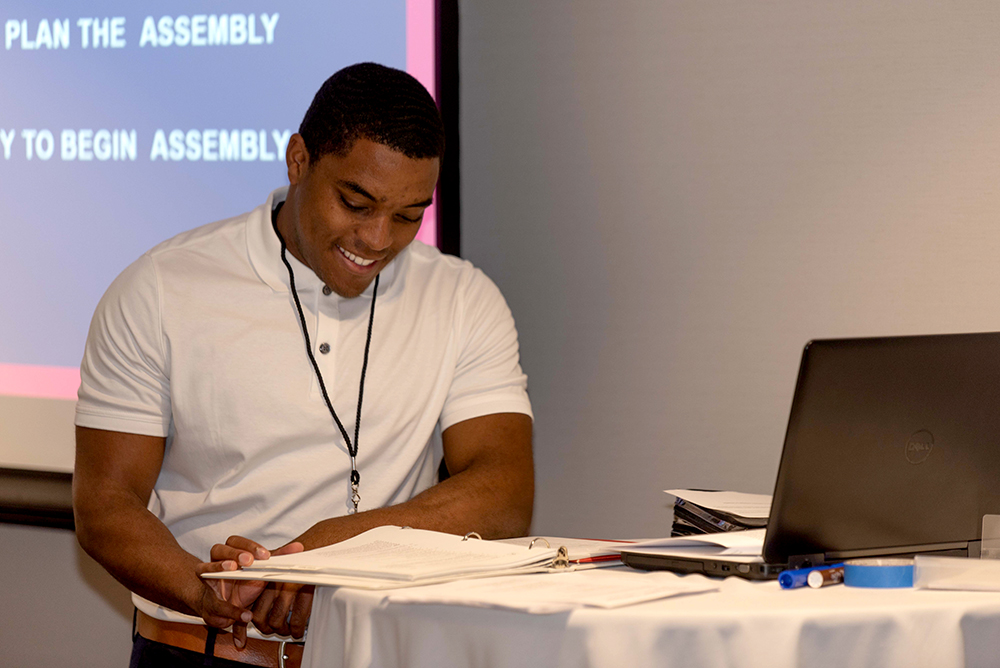 Professional Development Opportunities
Providing trauma responsive services requires youth work professionals to have specific knowledge and skills. Workshops like Using Games and Activities, Alternatives to Levels Systems, Talking Sex: Taboo Says Who?, Youth Thrive: Promotive and Protective Factors for Healthy Development, and Promoting Successful Adulthood through Emotional Intelligence help agencies meet the professional development needs of their staff. Attend one of our regionally scheduled events or contact us to bring training to your organization.